2018 the Twelfth Biennial ACFEA Conference, Fuzhou, China
The 12th Biennial Conference of Asian Consumer and Family Economics Association (ACFEA)
School of Economics and Management at Fuzhou University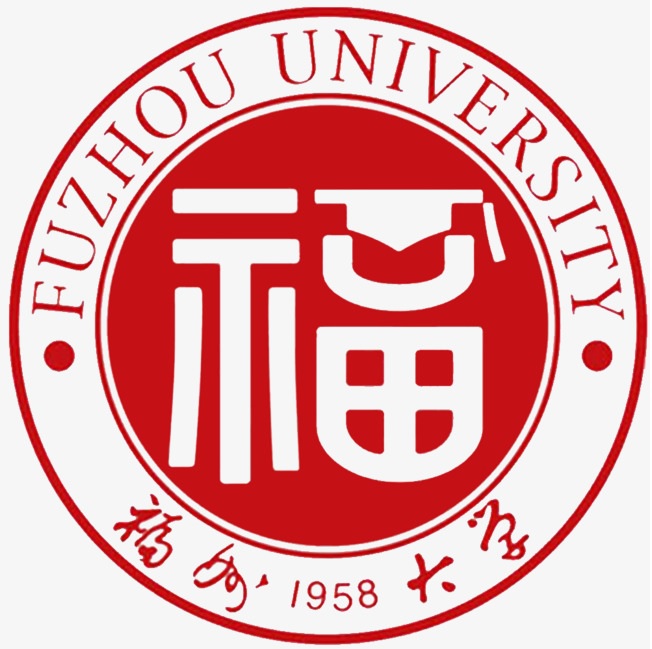 2 Xue Yuan Road, University Town, Fuzhou, Fujian 350108,P. R. CHINA

July 11-14, 2018
Organizers:
Asian Consumer and Family Economics Association
School of Economics and Management at Fuzhou University
Co-organizer:

THE SCOPE OF THE CONFERENCE
The central topic of the conference is (but NOT limited) to improve the well-being of consumers and families. We would like to broadly invite researchers to submit original micro- and macro-level studies to this conference. Professionals in (but NOT limited to) the following fields are welcome to submit papers, poster proposals, and panel proposals addressing empirical, theoretical, methodological, pedagogical, and policy issues as they apply in any countries' context (NOT limited to Asian countries/ regions).
| | |
| --- | --- |
| Family Economics | Management |
| Consumer Economics | Labor Economics |
| Financial Economics/ Microfinance | International Economics |
| Marketing | Real Estate Market |
| Public Economics | Regional Studies |
| Health Economics | Institutional Economics |
| Demography/ Population Economics | Gender Economics |
| Political Science | Education |
| Social Security | Psychology |
| Sociology/Social Work | Home Economics |
We also welcome you to organize panels for special issue of Economic Modelling Special Issue, North American Journal of Economics and Finance, and Journal of Financial Counseling and Planning, respectively, if articles are not really closed to the consumer and family economics but related to the main themes of three special issues as mentioned below.
Although English is the only language for your presentations in this conference, Chinese papers are also acceptable this time for encouraging more Chinese scholars who are more comfortable in speaking Chinese to attend this conference.Therefore, if you want to present papers in Chinese or to propose Chinese panels, please put a note on your submissions and proposals. However, only papers written in English can be submitted to the following three special issues.
PUBLICATION OPPORTUNITIES
All papers presented in the conference will be published in the proceedings; in addition, articles presented in the 12th Biennial Conference of ACFEA are most favorable for special issues of the following three excellent journals: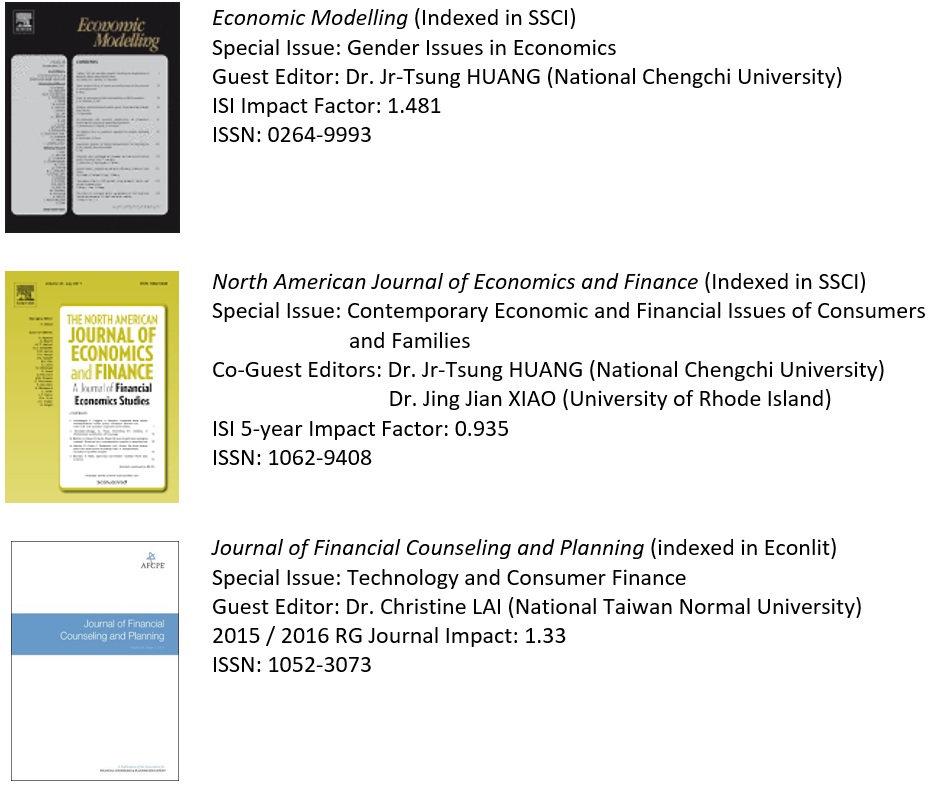 To submit a paper or inquiries, please contact the conference secretary Mr. Kenny Chang at: asiancfea@gmail.com.

KEYNOTE SPEAKERS
1. Dr. Sushanta MALLICK

Professor of International Finance at the School of Business and Management, Queen Mary University of London, UK. He is also currently Co-editor-in-Chief of Elsevier Journal: Economic Modelling (indexed in SSCI, IF:1.481).

Topic: Does social identity matter in individual alienation? Household-level evidence in post-reform India




2. Dr. Jack W. HOU

Professor of Economics at California State University, Long Beach, USA and specialized Co-editor of Contemporary Economic Policy (indexed in SSCI, IF: 0.887).

Topic: Does Father's Income Matter? Causal Mechanisms in Intergenerational Transmission of Income in China